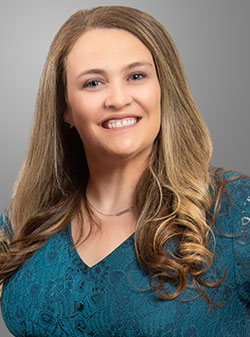 Braunwaun Burkholder
Licensed Agent
braun@sujomckee.com
432-210-4830
A native to Midland, Texas, I graduated from Midland High School in 2003 and attended some college courses at Midland College. Like a lot of people in this town, I began a career in the oilfield industry in 2008. I began as a receptionist which led to an area accounts payable position. After my husband was transferred to Pennsylvania for drilling, I was fortunate to become a stay-at-home mom with my children.

Although I cherish being a mother and feel it is my most important job, I have always enjoyed working with people. With our transition back to Midland, I received an opportunity to work for The Victoria Printz Team Realtors part-time in 2018. That is where I developed a love for the real estate industry. After 3 months, I was promoted to a full-time Contract to Close position directly under Broker, Victoria Printz. The knowledge I gained from that position is priceless in the real estate industry. I became a Licensed Realtor in August 2020 and begin working as an agent with SuJo McKee Real Estate.

I am grateful to my Broker, SuJo McKee, for starting a team and excited for a long career as a real estate agent! I am happily married to my husband Travis. We have 3 beautiful children, and just recently adopted a puppy and a kitten. In my free time, I enjoy chasing my children to the next sporting event or practice, spending quality time with my family or traveling!

---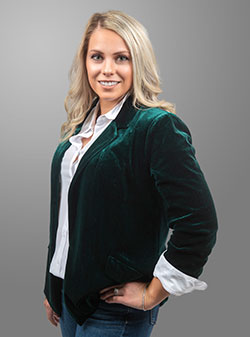 Emily Merritt
Licensed Agent
emily@sujomckee.com
806-336-8059

Born and raised in rural Nebraska, I spent a lot of time working on the family farm which produced corn, soybeans and wheat. I was also very active in the cattle and equine industry as well.

In 2008, I received my crop insurance license as well as my property and casualty insurance license while working for a private insurance company that stressed small-town values. In Nebraska, there was a large focus on crop, farm, home and auto insurance so I was very knowledgeable about the industry. In 2013, I made a change and moved to Amarillo, Texas where I started working for a heavy equipment company. While working for that company, I was transferred to their offices in Oklahoma City, OK. When I met my husband, Chad, an opportunity presented itself for me to transfer to Midland, TX. So, in 2019, I moved to Midland. Chad and I were married in 2020 and we have one precious new Aussie pup to keep us busy.

I have always enjoyed working closely with people and real estate seemed like an industry that would offer me many opportunities to do just that. At the end of the year 2020, I decided to take a leap of faith and get my real estate license. I successfully completed my license as a Texas Realtor and moved forward with a Broker sponsorship under SuJo McKee.

Joining SuJo McKee Real Estate has been a perfect fit for me. Not only do I personally cherish the small-town values that I was raised with from an early age, but those same values are also instilled in the day-to-day philosophy at SuJo McKee Real Estate. I have come to love West Texas and the people that live here and call it home. I am so fortunate to get to call it home as well and look forward to assisting you with your real estate needs!

---